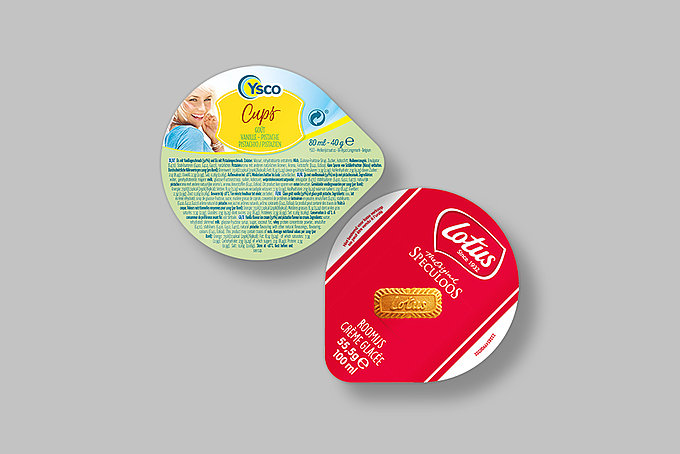 DanaNewsletter 2019-001: Custom-Made Heatsealable Lids for Ice Cream in France and Benelux
In connection with a relaunch by the Belgian Lotus Bakeries and YSCO in France, Danapak Flexibles has successfully replaced the existing specification with these customers by DanaCoverseal 20-07.
DanaCoverseal 20-07 is an important patented specification in the unique DanaCoverseal program, based on inhouse extrusion technology, with high sealability, peelability and suitable for frozen ice cream.
Both lids for Lotus Bakeries and YSCO are printed with the most modern UV flexo printing technology by Danapak Flexibles. Danapak Flexibles is an innovative supplier of flexible packaging with its own Product Technology Centre and Graphic Design Department, which makes it possible to offer custom-made packaging solutions.
For more information please contact our Sales Department.
2019-10-01