Sachet Laminates
Various opening options
We offer a range of high quality sachet laminates for the pharmaceutical and healthcare market segments.
Safe and convenient packaging solutions suitable for e.g. powder, liquids, creams, gels, transdermal patches and oral thin films.
Using our co-extrusion technology and expertise, we have developed a range of various packaging materials which are sufficient for selective opening procedures:
General advantages
Superior protection of the APIs
Excellent sealing properties
Excellent barrier properties (eg. WVTR and OTR)
Senior Friendly
Excellent printability on paper – up to 10 colours
Options for Customisation to meet specific requirements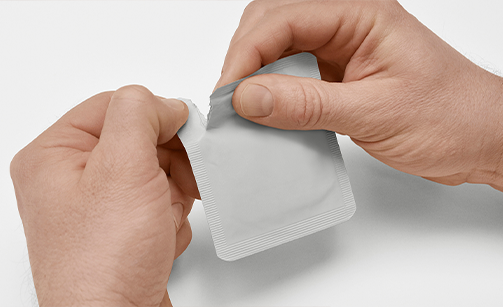 Tear Off opening (by hand)
For products requiring traditional Tear Off opening procedure, we offer suitable solutions for this requirement. Also available for Child resistant structures when using tear notch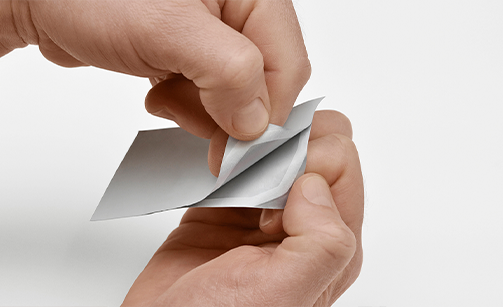 Peel opening (by hand)
With easy and smooth, yet secure peel functionalities. The easy peel opening features offer Tamper Evidence and Senior Friendly opening procedure of the packaging.
The secure peel function eliminates the risk of fibre contamination in paper laminates and offers convenient opening without usage of tools.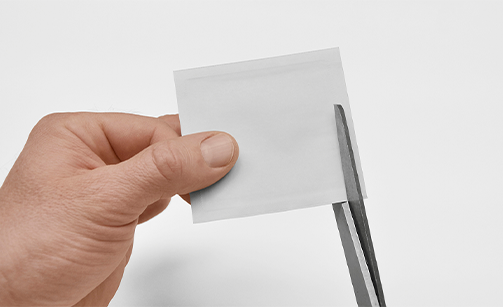 Cut off opening (by scissors)
For products requiring optimum protection and/or Child Resistance, we offer suitable solutions meeting specific requirements.