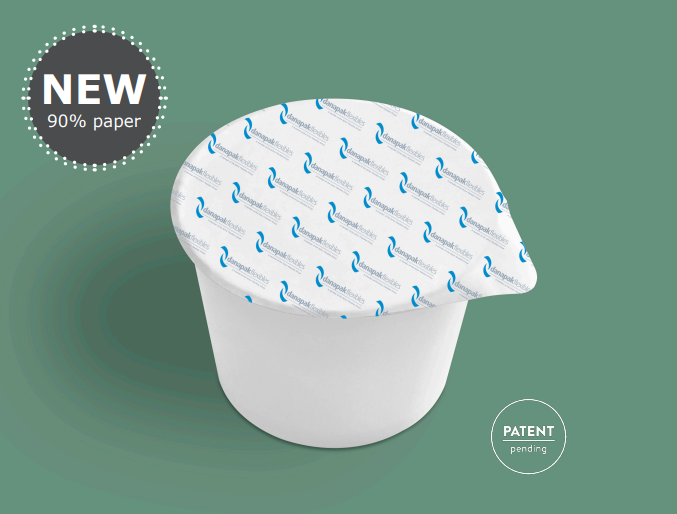 New paper lid solution meeting latest demands of mono material
Danapak Flexibles has developed a new sustainable paper + coex lid to carton/PE cups with a 90% paper content living up to most authority demands of mono paper content > 80% thereby making it highly sustainable and recycable in most countries. Seen in conjunction with the cup a total paper content of > 95% can depending on cup dimension be reached.
The new specification is with low seal at 130°C and a smooth peel with no paper tear off. The sealing time is 0,7 second and the pressure is 3-5 bars which gives the well known high sealing strength with heatsealable lids from Danapak Flexibles. The specification is 90g coated paper + 10g coex coating. Danapak Flexibles has a comprehensive range of die cutting tools and cover almost all kind of shape and sizes.
The new lid can be printed with the latest HD hydro flexo technology, UV flexo, or be delivered unprinted.
Danapak has its own modern Product Technology Centre with a full equipped pilot plant and laboratory, and our application engineers are available to implement the new specification at our customers.
90% mono paper material (lid) up to 95% mono material (lid + cup)
No paper tear off
Sealing at 130°C
No overlacquer needed
No machine adjustments required
For further information please contact our Sales Department