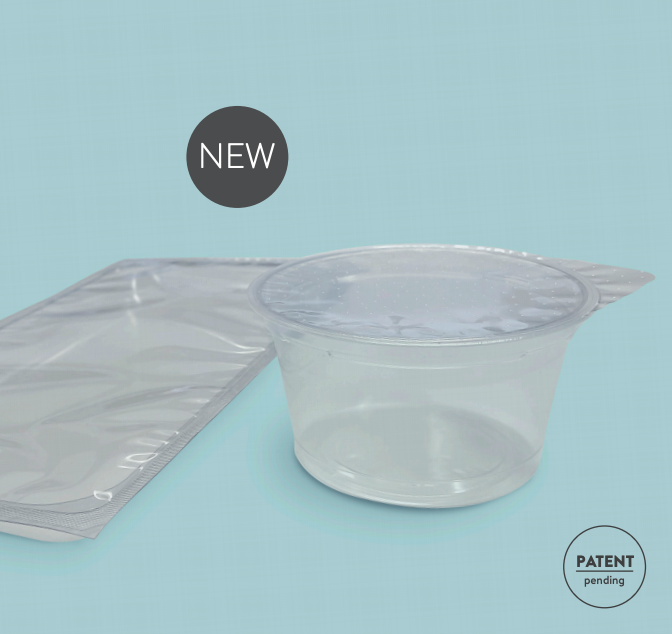 Sustainable future packaging
In most countries around the globe sustainable packaging is becoming a demand. Danapak has developed a topweb laminate based on post consumer recycled PET which can be recycled again and benefit the environment.
The specification is 12µ PET/36µ PET + PET coex sealing layer and suitable for formfill-seal and other applications and create a packaging material consisting of 91% PET.
Furthermore its possible to make the specification with optimum oxygen barrier if required. The specification can also be modified with 36µ or 50µ RPET + coex PET for die-cut lids and can be recycled with the PET cup. Both modified specifications will consist of between 83% to 86% R-PET.
The new sustainable RPET specifications can be delivered printed or unprinted in small or large quantities.